[siteorigin_widget class="SiteOrigin_Widget_Hero_Widget"][/siteorigin_widget]
[siteorigin_widget class="SiteOrigin_Widget_Headline_Widget"][/siteorigin_widget]
[siteorigin_widget class="SiteOrigin_Widget_Features_Widget"][/siteorigin_widget]
[siteorigin_widget class="SiteOrigin_Widget_Headline_Widget"][/siteorigin_widget]
[siteorigin_widget class="SiteOrigin_Widget_Headline_Widget"][/siteorigin_widget]
Auto Repair You Can Trust!

No one needs car problems in their life. But, when you have to have your car or truck serviced, you need mechanics you can trust to tell you what's going on and do the job right. You need auto repair experts you can count on. That's why you need Southern Motor Works.
Whenever we need our car repaired, one of the first things most of us think is, "Where's an auto shop near me that I can trust?" If you live near Duluth, we want to be your first choice.
For more than 12 years now, our mechanics have been doing all they can to get our customers safely back on the road- without breaking the bank! We do more than just fix cars and trucks. We work with our customers so that know what's going on and what needs to happen for their vehicle to run efficiently. We want to be your local auto shop.
Affordable Mechanics In Duluth GA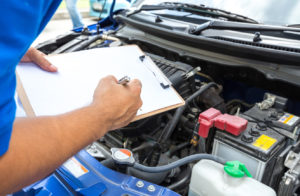 Automobiles are one of the world's greatest and most used types of transportation today. With a large number of cars used on a daily basis, problems are bound to arise eventually. Whether your car needs transmission repairs, an oil change, or simply a general maintenance check, we at Southern Motor Works ensure that the job is done right every time.
By bringing your car infrequently for inspections or repairs, you could save yourself thousands of dollars by preventing further and more extreme damages to your car. At Southern Motor Works, we make it a priority to provide the low prices without compromising the quality of our work and materials.
Mechanics Near Me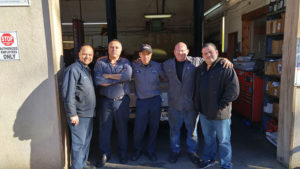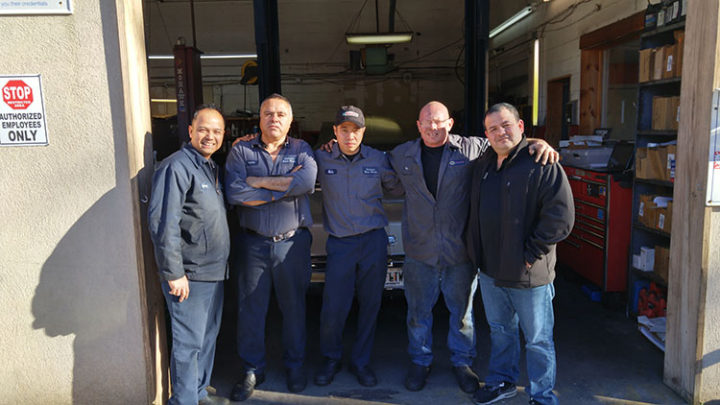 We at Southern Motor Works ensure that your car will see the best Duluth mechanic it has ever known! With our highly trained professionals, any issue with your car will be quickly diagnosed and solved within a reasonable timeframe.
Before repairing your car, our honest mechanics will provide you with a complete breakdown of the problems your car may be experiencing and the cost to fix these complications. We ensure straightforward analyses of your car's condition with no hidden fees that you need worry about coming in the mail a few weeks later. Come to your local Duluth mechanic at Southern Motor Works to let us faithfully and honestly provide you with the best auto repairs in town!
Transmission Repairs In Duluth GA
Many times, car owners neglect the importance of transmission inspections and repairs. Without a properly running transmission, your car will not be able to function as it should. The function of the transmission is to provide the internal combustion engine an output for speed and operation of your automobile. To ensure proper maintenance and repair of your transmission, finding a reliable mechanic that is skilled in these repairs is essential. At Southern Motor Works, our most skilled mechanics are are your disposal in repairing problems such as these efficiently and at an affordable cost!
Our Duluth Mechanics
We at Southern Motor Works think that it is important to know the people you're entrusting with the repairs of your precious car. We also know that preventative auto care is necessary to prevent long-term auto damage and needs for mechanical repairs in the future. After years of providing quality car repairs to happy customers all around Duluth, our mechanics have gotten to know many of our customers on a personal level. With complete honesty and friendly attitudes, we have built strong connections with each of our clients that allow for a foundation of trust to be built. By building such a foundation, you can be confident that you're receiving the quality work your car needs from honest experienced mechanics near you.
Finding A Trustworthy Auto Repair Shop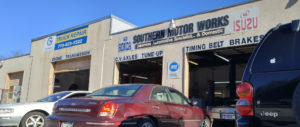 We get a lot of customers who have had negative experiences with taking their cars to the dealer. Some people tell us that they feel it's going to cost them big time every time they take their car to a dealer. We've all had nightmare stories where we've taken our vehicle somewhere and what seemed to be a little thing turned out to be an expensive undertaking. If you'd like to work with mechanics who work with you to protect your budget, call Southern Motor Works.
We're your local auto shop, so not only do we work on your vehicle, but we shop at the same grocery stores, our kids go to the same schools, and we go to the same malls. This means we'll see you around Duluth and the surrounding areas. When we do, we always want to feel good about seeing you. To make that happen, we know we always have to do our best for you. Our mechanics treat every vehicle we work on like it's our own.
That's how you know you can trust our auto repair. We stand behind our work, and we're not going anywhere. We understand that a great reputation is means everything these days, so we feel strongly that we have to earn our reputation for every oil change, every transmission, and every phone call. We understand that the path to success is by doing the right thing.
Auto Repair Services Done Right!
These days, it seems there's an auto shop on every corner, but many tend to specialize. This means you'll have to take your car one place to get the muffler fixed, another to have the air conditioning repaired and a third place for an oil change. To us, that makes no sense. Our goal is to be your one-stop auto repair shop. You can bring your car to us for anything your vehicle needs, and we'll work with you to get you back on the road as quickly as possible.
Our goal is simple- to figure out what's going on with your vehicle and explain it in easy to understand terms. No jargon or confusing explanations. Then, we work with you to figure out the best way to get you back on the road with the most affordable auto repairs possible. We want to help you with your vehicle as well as your budget.
This means that there are times when you as the vehicle owner may have to make some tough decisions, but we'll be right there to help you explore all your options. For example, we always recommend using new parts for car repairs, but there are times when you may not be able to afford an auto repair with new parts. That's when we'll work with you to see what we can do. We want to be straightforward with you and help you get back on the road.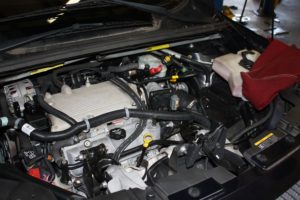 Just a quick list of the auto repair services we provide include:
Heating systems
Timing belts
Electrical issues
Exhaust systems
Stop taking your car around town to see all the different "specialists". We have the best mechanics with the most experience and training to make all your car repairs and all your regular vehicle maintenance. Call us for an appointment today!
Why Come To Our Auto Repair Shop?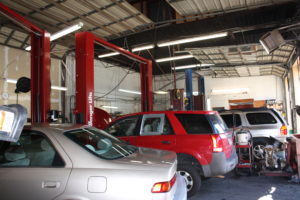 Like most mechanics, the guys that turn wrenches at Southern Motor Works don't just work on cars for a living. Like we said, our mechanics repair cars because they love doing it. We understand that our reputation depends upon every oil change, every transmission, and every engine rebuild. At Southern Motor Works, doing a great job is a matter of pride and craftsmanship. We aim for quality car repair for all makes and models.
We have 7 lifts and repair bays that always seem active, but we can always make time for your vehicle. Whether you have a car or truck, our goal is to always provide affordable auto repairs.
There are dozens of auto shops nearby. When it comes down to it, it's important to work with mechanics that you trust and that understand that they need to continue to earn your trust every time. That's Southern Motor Works.
When you leave Southern Motor Works, we want you to feel comfortable that you will get the best car repairs in Duluth or anywhere for that matter. Our first goal is to use the highest quality parts in the market, but we're also willing to explore other options if there are budgetary issues. Sometimes refurbished or used parts can work out just fine to get you back on the road. Either way, we'll help you decide. Our mechanics partner with you to help you decide what's right for your vehicle.
The Auto Shop With The Wide Reach Around Duluth
People bring their vehicles from all around Gwinnett County. Besides being a local auto repair shop for everyone in Duluth, people bring us their cars for service from Buford, Lawrenceville, Sugar Hill, Norcross, and Suwanee. We're the auto repair shop you can always count on. Call us today at 770-497-0771 for all of your auto mechanic needs!
[siteorigin_widget class="SiteOrigin_Widget_Headline_Widget"][/siteorigin_widget]
[siteorigin_widget class="SiteOrigin_Widget_Headline_Widget"][/siteorigin_widget]
OUR OFFICE
3446-B Buford Hwy,
Duluth, GA 30096
770-497-0771
[siteorigin_widget class="SiteOrigin_Widgets_ContactForm_Widget"][/siteorigin_widget]
[siteorigin_widget class="SiteOrigin_Widget_GoogleMap_Widget"][/siteorigin_widget]