Mechanics In Duluth GA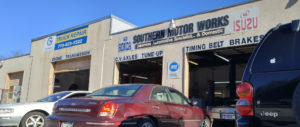 Car problems create headaches that no one needs, but when you need auto repairs or routine vehicle maintenance, you need mechanics that you can trust. That's why there's Southern Motor Works.
For more than 12 years, we've been taking care of our customers in and around Duluth like they're family. We understand that there are plenty of auto repair shops around town. That's why we feel the need to prove ourselves every time someone brings us their vehicle.
Finding The Right Mechanic in Duluth Georgia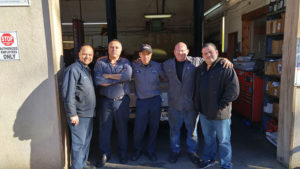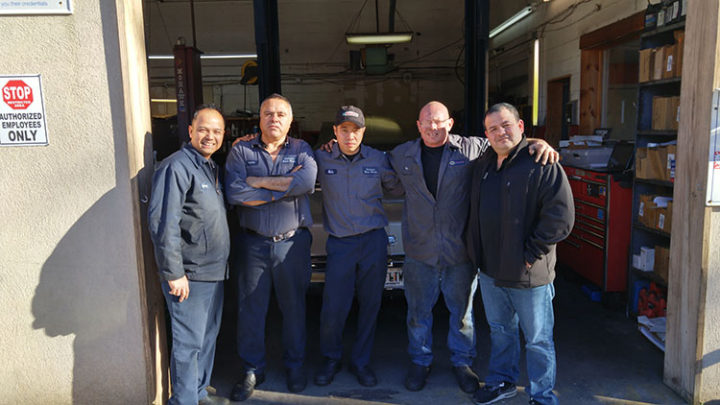 We understand that some people remain loyal to their dealer for all their car repairs. While it can be natural to keep taking your car to where it was "born", you can pay way too much for your auto repairs. But, it can be tough deciding which mechanic you can actually trust. Here are some things to look for with your mechanics:
ASE Certification- it's one of the best training a mechanic can get
Stability- you want a mechanic that's been there awhile
Good reviews- they speak volumes
Stop asking your phone, "Where's a good mechanic near me?" Schedule an appointment with the mechanics at Southern Motor Works today.
Our technicians will give you an honest assessment of what's going on with your vehicle and let you know exactly what it will cost to make the repairs. We'll give you a time frame where we can make the car repairs and partner with you to help you make the best decision for your vehicle and your budget.
Affordable Auto Repairs
At Southern Motor Works, we have the capacity for 7 bays, but when it comes down to it, we're a one-stop shop. We're not a franchise or one of the big guys. We're just the local auto repair shop that's trying to do right by our customers, make a living, and feed our guys.
To accomplish this, we provide a wide variety of auto repair services. A short list of what we provide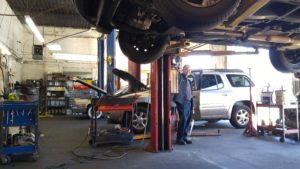 would include:
Brake service
Transmission repair
Cooling systems
Heating systems
Timing belts
Electrical issues
Tires
Exhaust systems
Routine vehicle maintenance
Inspections
Basically, if it affects the way your car runs, our mechanics can handle it.
Japanese Auto Repair
Ever since the Japanese cars became popular around Duluth, we've been perfecting Japanese auto repair for our customers with cars from Honda, Nissan, Toyota, Mitsubishi, Acura and more. When you bring your Japanese car to Southern Motor Works, you can rest assured that your car is in the best hands with our mechanics.
About Our Auto Repair Shop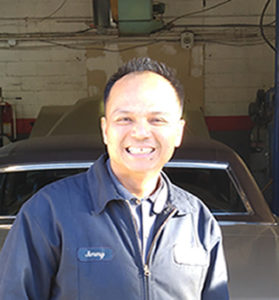 Jimmy Tran took over the auto shop at the current location 12 years ago and has worked hard to build up and maintain his current list of clients. He presently services over 600 clients at that location alone. Why so many? Because his mechanics are simply that good! Once you find an honest mechanic, you keep them!
Jimmy is a hands-on owner-operator. When he's not working on cars himself, he's out in the community working to build relationships. He is an active and well-respected member of the Gwinnett Chamber of Commerce. He loves to give referrals and enjoys giving back to the community any way he can.
Why Come To Our Auto Repair Shop?
Our mechanics don't just work for Southern Motor Works. Working on cars is their passion as much as their job. With every car that our guys work on, their reputation is on the line. It's an issue of pride. That's why we stand behind our work. Other reasons to bring your car to our mechanics include:
Owner Accessibility- when you call our auto shop, you can rest assured that the owner is just a few feet away (probably working on a car!)
ASE Certified- our mechanics are highly trained with decades of experience
Pride in our work- we stand behind what we do
We have 7 lifts and repair bays that always seem active, but we can always make time for your needs. Whether you have a car or truck, we can help you get back on the road in the most affordable way possible.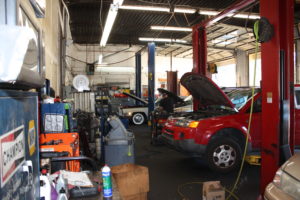 There are dozens of auto repair shops nearby. When it comes down to it, it's important to work with mechanics that you trust and that understand that they need to continue to earn your trust every time. That's Southern Motor Works.
Whenever you have issues with your vehicle, you want a few basic things. First, you need straight answers about the problem in terms that are easy to understand. We go the extra mile to explain things so you can not only understand the problems with your car but you can make an informed decision.
Next, you need to know that bringing your car to a local mechanic isn't going to cost you an arm and a leg every time. You need affordable auto repair. We understand this. We give you accurate quotes for every job.
Finally, you need to know that your mechanic knows what he's doing. We put our techs through a rigorous screening and a highly scrutinized probation period. You can trust that our mechanics know their stuff and will do the job right.
When you leave Southern Motor Works, you can feel comfortable that you will get the best car repairs in the industry. Our first goal is to use the highest quality parts in the market, but we're also willing to explore other options if there are budgetary issues. Sometimes refurbished or used parts can work out just fine to get you back on the road. Either way, we'll help you decide. Our mechanics partner with you to help you decide what's right for your vehicle.
Auto Shop With The Wide Reach
People bring their vehicles from all around Gwinnett County. Besides being a local auto repair shop for everyone in Duluth, people bring us their cars for service from Buford, Lawrenceville, Sugar Hill, Norcross, and Suwanee. Set up an appointment with one of our mechanics today!
For information about our oil change services Duluth GA, visit her.