Quality Oil Changes Near Me
No matter how great of a driver you are, there are some things in life you just can't avoid when dealing with a car. One of the most common needs for any car over a period of time is an oil change. Here at Southern Motor Works, we provide quality oil changes that guarantee to keep your car running smoothly on the road.
How Do I Know When I Need An Oil Change?
The majority of today's cars require an oil change after 5,000 miles of traveling to keep your car in its best condition. If you are unsure of when your last oil change was, there are many ways to easily figure out whether or not your car is in need of one. For example, a simple way to test your car's oil is to insert the dipstick into the oil and observe the color of the oil. If the oil is amber colored and can be easily seen through, your oil is fine. However, if the oil is dark, dirty, and thick in consistency, then an oil change is necessary to schedule before heading out on the roads again. Other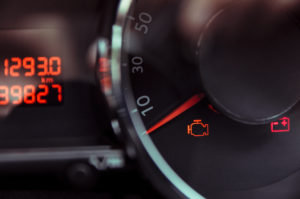 common indicators that your car is in need of an oil change include:
Loud and unusual clanking coming from the engine

The illuminated "Oil Change" or "Check Engine" lights

An overbearing smell of oil

Exhaust smoke
Each one of these important indicators may be telling you that it is, in fact, time for an oil change. Changing your oil as quickly as possible is crucial to prolonging the life of your car and ensuring that you don't run into further issues concerning your car. Our professional mechanics make it their priority to provide you with the best car maintenance service in town so that you can keep your car and family safe on the road.
Why Is It Crucial To Change Your Oil ASAP?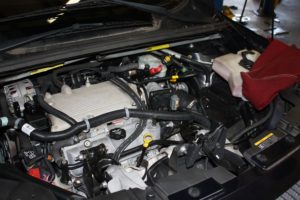 When it comes to taking care of your car, there is no room for slack. An especially important factor to maintaining your car's condition is through regular oil changes; this motor oil should be changed frequently when your car approaches a high mileage count. These fluids used to lubricate your car's engine are crucial to ensuring a smooth ride in your car. Without proper lubrication, the fast-moving components within your engine will begin to wear down, leading to more complex and expensive issues. In addition to preventing further damage to your car, changing your oil increasing your gas mileage and extends the overall life of your car. Call today to schedule an oil change for your car so that you can keep moving in your busy life.
Our Trained Mechanics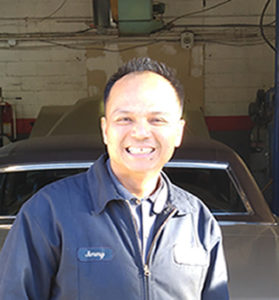 Here at Southern Motor Works, our skilled professionals are trained to handle any car maintenance struggles or needed repairs that you may be experiencing with your car. We can deal with car maintenance as small as a simple oil change or even larger issues such as engine repair. When choosing the correct mechanic for your car, it is crucial to select trustworthy, trained professionals that always have your best interest in mind. We at Southern Motor Works are dedicated to serving you and your car with the most efficient repairs and car maintenance for years to come so that you always have a mechanic that you can trust in a time of need.
Oil Change
At Southern Motor Works, we treat our customers with great services and quality care because we believe our customers are our top priorities. We have well-trained experienced, and certified technicians trained to provide great care for your vehicle. We have advanced equipment and premium parts to safeguard the quality of our work. Every single member of our mechanical team works efficiently and effectively to make Southern Motor Works the number one-stop automotive shop for your oil change service. With our great services and great customer experiences, Southern Motor Works has everything you need as a customer to get your oil change with us. Our technicians also perform diagnostics for your vehicle and can check your transmission, fuel systems, air filters, fuel filters, and wipers. We also provide factory-scheduled maintenance, which meets factory specifications for all vehicles. These services are performed well with professional care, which makes us the most convenient oil change around.
Southern Motor Works also houses a service center equipped to perform a variety of mechanical services. Whether you need your tires rotated and balanced, a brake inspection, brake service, air conditioning repair, or scheduled maintenance, we've got you covered in our shop to make sure your vehicle runs smoothly.
Our mechanics are very qualified to provide expert service on timing belts, belts, alignment, tires, CV axles, differentials, batteries, water pumps, fuel pumps, shocks, electronic ignition, fuel injectors, computer diagnostics, and other general repairs.  An oil change from our certified technicians is a very comprehensive maintenance service during which we cautiously replace your vehicle's oil, top off all other fluids needed, replace oil filter, and examine your engine for leaks and any other damages.
Pollution has been a very serious issue in the environment. It has also become a serious threat to the public and can cause a lot of health concerns in environmental issue. The vehicles we drive produce a significant amount of pollution that's why we also provide emissions testing at Southern Moto Works to help our customers make a positive contribution to the environment with clean air from their vehicles.
When you visit us at Southern Motor Works, our technicians also helps keep your engine clean, to improves gas mileage and provides anti-wear protection. Our well-trained technicians can recommend the best oil change system specially designed for your vehicle to fight the causes of engine breakdown and meet the needs of cars as they age past 75,000 miles and beyond. Our technicians will also assist you the right oil, which outperforms all the other oil types, to help deliver the maximum protection against heat, deposits, and other wear and tear. These types of oil are designed to help extend the life of your vehicle and keep you running smoothly.
In addition, we offer complete auto-care for all vehicle to provide great care for our customer by helping free your engine from dirt and debris so it doesn't have to work as hard on the road and to protect your engine against future rust, wear and corrosion.
Oil Changes All Around Atlanta
Here at Southern Motor Works, we have been happily providing service to our faithful customers all throughout areas of Duluth, Buford, Suwanee, Cumming, Johns Creek, and Sugar Hill. For quality car maintenance, call us today at 770-497-0771 to schedule an appointment or to speak to one of our trained professionals. Click here to learn more about routine auto inspection in Duluth GA.
[siteorigin_widget class="SiteOrigin_Widget_Headline_Widget"][/siteorigin_widget]
[siteorigin_widget class="SiteOrigin_Widget_Headline_Widget"][/siteorigin_widget]
OUR OFFICE
3446-B Buford Hwy,
Duluth, GA 30096
770-497-0771