Bugatti Repairs You Can Trust
We Have The Best Mechanics in Duluth. We'll Get You Back On The Road Quickly!
Oil Change Service, Transmission Repair, Brake Repairs, Engine Light Repair & So Much More!
Auto Repair Shop In Duluth Georgia!
Best Car Repairs & Mechanics In Town. Car Care Excellence.
[siteorigin_widget class="WP_Widget_Custom_HTML"][siteorigin_widget class="SiteOrigin_Widget_Button_Widget"]
Bugatti Repairs You Can Count On In Duluth GA
Car problems are a bummer. Even taking care of routine vehicle maintenance isn't much fun for that matter. When you have issues with your Bugatti or Honda, you need a good mechanic that you can trust. You also need an auto repair shop that can take care of you like you're someone important. That's Southern Motor Works. For nearly two decades now, our auto mechanics have been providing affordable car repairs with the best quality parts in the quickest turnaround possible right here in Duluth Georgia.
We all have nightmare stories or experiences with an auto shop somewhere. All our mechanics understand this which is why we go out of our way to take care of all your auto repair needs in the most efficient way possible. Our mission is simple: exceed all expectations. We've been around long enough to where fathers bring their sons and daughters with their vehicles to us for routine service and car repairs. That's the highest compliment our customers can pay us. We do all we can to repay them by trying to be the best auto repair shop in Duluth.
Jimmy Tran started Southern Motor Works more than 12 years ago now with one goal in mind. He didn't like what he saw other auto shops doing with their customers. He didn't want to take any shortcuts with repairs, and he simply wanted to provide the best auto services around. He's assembled a team of highly trained, highly experienced mechanics together to deliver expert, affordable auto repairs.
Affordable Car Repairs Whenever You Need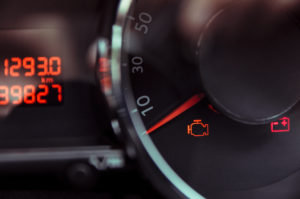 Got auto trouble and need some assistance? Look to Southern Motor Works auto shop to find mechanics who know what you need to get your car back on the road. We create a working process that brings functional repairs to any car model you can name. Our job is to establish honest and rightful mechanical engine repairs so that your car will be well cared for. Get the best auto repairs that Duluth GA can offer! When the car breaks down on the road, you can call us to help! Affordable and friendly service is key to the success of our company and when customers are happy, we are happy.
Transmission Repair in Duluth Georgia
When transmission goes out and you need some help, it is best to call a professional mechanic that makes your transmission fix an affordable and reliable experience. Transmission systems can take some time to repair if damaged are at a high threshold. Commonly, the drivetrain or the transmission system refers to the gearbox found within an automobile. The drivetrain is built to include the clutch, gearbox, drive shafts, and other working parts. Transmission is essential for any motorist to have repaired because it offers the internal combustion engine an output for speed and operation of the vehicle. If your transmission needs a repair, then your car is probably not functioning. Preventing transmission damages is key to a successful drive on the road. Keep your car healthy and you will be happy to have saved money, time and driving confidence.
Auto Repair Company in Duluth GA
Every car auto repair model offers a different repair experience. If you have any problems regarding transmission, engine damage, brake replacements, radiator repair, hose damages, air conditioning service, timing belt replacement, engine light, muffler damage repair, car tire alignment or any kind of internal engine problems. We have the auto repairs services for every driver who needs help. Come by our shop and get the best car services Duluth must offer. Quality auto repair should always start with diagnosis. When you get an inspection, we will follow through an automobile inspection process that is an ASE certified standard and custom to your car model and car year. Auto care is important to us. It is our job to be there to count on for complete auto maintenance. We are an auto approved engine service that will work toward getting your car fixed and safe so you can enjoy your drive without worry.
Car Mechanics & Quality Bugatti Repairs in Duluth, Suwanee, Lawrenceville Georgia
Our car mechanics provide all the standard car services you'd ever need with routine vehicle maintenance such as oil changes, fluid refills, etc., but besides complete auto repair, we specialize in:
Heater service repair
Air conditioner repair
Transmission repair
Engine service & repair
Brake service
Japanese auto repair
Diagnostics
Connect with our Auto Shop!