Mechanics in Duluth Georgia
Affordable Mechanics in Duluth, Suwanee, Lawrenceville Georgia, We Get the Job Done Right!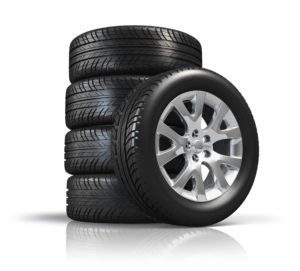 When your car needs work, you need an auto repair shop that does things right. You need mechanics that know what they're doing and that will treat you right. That's Southern Motor Works. We have one simple goal- to get you back on the road in the most efficient, most affordable way possible. Simply put, we do auto repairs right!
For more than 12 years, we have provided auto repairs for customers all around the Duluth area including Suwanee, Lawrenceville, Buford, Sugar Hill and more. We have customers we've taken care of for years, and recently, we had a father recommend us to his son for some work that needed to be done on his car. That's our goal- to take care of generations of cars. You can't make that happen with bad service or poor repairs. We are the mechanics in Duluth GA you can depend on when you need emergency car repairs!
Auto Repair Services We Offer
Whether it's routine vehicle maintenance or a complicated auto repair, working on cars is our passion. We specialize in Japanese auto repairs, but we love to work on domestic cars as well. All our mechanics are ASE certified and factory trained and of course, we fully licensed and insured. When you bring your vehicle to us, you can trust that it's in the best hands in the business.
Some of the car repair services we provide include:
Air conditioning service and AC repair
Brakes
Transmission repair
Heating repair or maintenance
Engine repairs
Routine car maintenance
Fuel injection systems
Full tire service
Oil changes
Routine Car Maintenance 
Our Mechanics Are Reliable & Friendly!
Maintenance schedules outlined in your car's manual are approximations based on standard usage and wear-and-tear. Some checks & services should be accomplished more often than recommended. Don't put it off to the point of creating a breakdown. Let our mechanics check-it-over and keep you riding safely. Our auto repair shop in Duluth GA has trained mechanics that are ASE certified and are able to handle your vehicle with quality standards and careful repair.

The transmission of your car is one of the most overlooked parts. We always recommend regular transmission servicing, to prevent or eliminate major transmission overhauls. Unbeknownst to most people, the transmission has a filter and oil inside of it. The modern automatic transmissions are electronically controlled and are incredible pieces of engineering, but they will wear out prematurely if they are not serviced just like the older models.
Call us today! 770-497-0771
Tune-up services offered:
Standard:
Inspection
Install spark plugs
Set timing and idle (if applicable)
3 month/3,000 mile warrantyPlus:
Inspection
Install spark plugs
Set timing and idle (if applicable)
Filter package (air and fuel filters)
12 month/12,000 mile warrantyPremium:
Inspection
Install spark plugs
Set timing and idle (if applicable)
Filter package (air and fuel filters)
Fuel system cleaning
24 month/24,000 mile warranty
When you need an affordable auto shop, don't go to the dealer where repairs or maintenance can cost you three times as much. Let our highly trained mechanics help you with all your car services. Call us or schedule an appointment today or click here to read about the most affordable mechanics in Duluth.